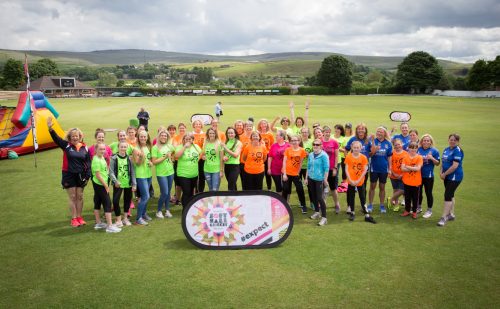 Lancashire Cricket Foundation is pleased to announce the launch of the 2018 Women's Soft Ball Cricket festival programme.
The festivals will run from early May to September and have been created to increase female participation in cricket, with over 40 clubs from across the county set to host one this year.
The game uses a soft ball and is designed to be a fun, fast and social experience for players of all ability and experience.
Julie Durrant, Women's Soft Ball Cricket Co-Ordinator for the Lancashire Cricket Foundation said: "This year we are seeing the festival programme grow from hosting just 12 festivals in 2017, to over 40 across Lancashire in 2018.
"The festival programme aims to attract 1,500 more women to get involved in cricket locally, which will see a significant increase in female participation.
"The festivals target women who are new to cricket and encourages them to come along and enjoy a great first experience of the game. The games will be six-a-side, using a soft ball with under arm bowling and the rules have been specifically designed to make games fun, fast and easy to pick up.
"We are delighted to be working with so many local cricket clubs throughout the county, who have agreed to host one of our events.  All events have been planned to ensure that women feel supported, relaxed and are able to learn new skills in an inclusive atmosphere."
Participants will receive a free festival t-shirt on arrival and there will be off-field entertainment running throughout the day, including stalls, food, music and a photo booth.
There is no dress code and all equipment is provided to participants.
The festivals are designed for teams of six players, with a cost of just £25 per team. The first takes place at Shaw Cricket Club in Oldham on Sunday 6th May, with a 1pm start time.
To book your team or for more information about the full festival programme, please contact Julie on 07507057692 or by email [email protected].