Opening Party for new Gym Facility raises £700 for the North West Air Ambulance
It's rare that the last Saturday before 'back to school' is a cause for celebration, but the City of Lancaster Gymnastics Club banished the end of holiday blues with a thank-you party to officially open its bespoke new gym.
Planning for the new building started in 2016, and the first classes were held onsite last year. Having their own specially designed facility at Lancaster Leisure Park, enables the club to teach a wide variety of gymnastic disciplines to all ages and abilities, from babies age 10 weeks old to international competitors.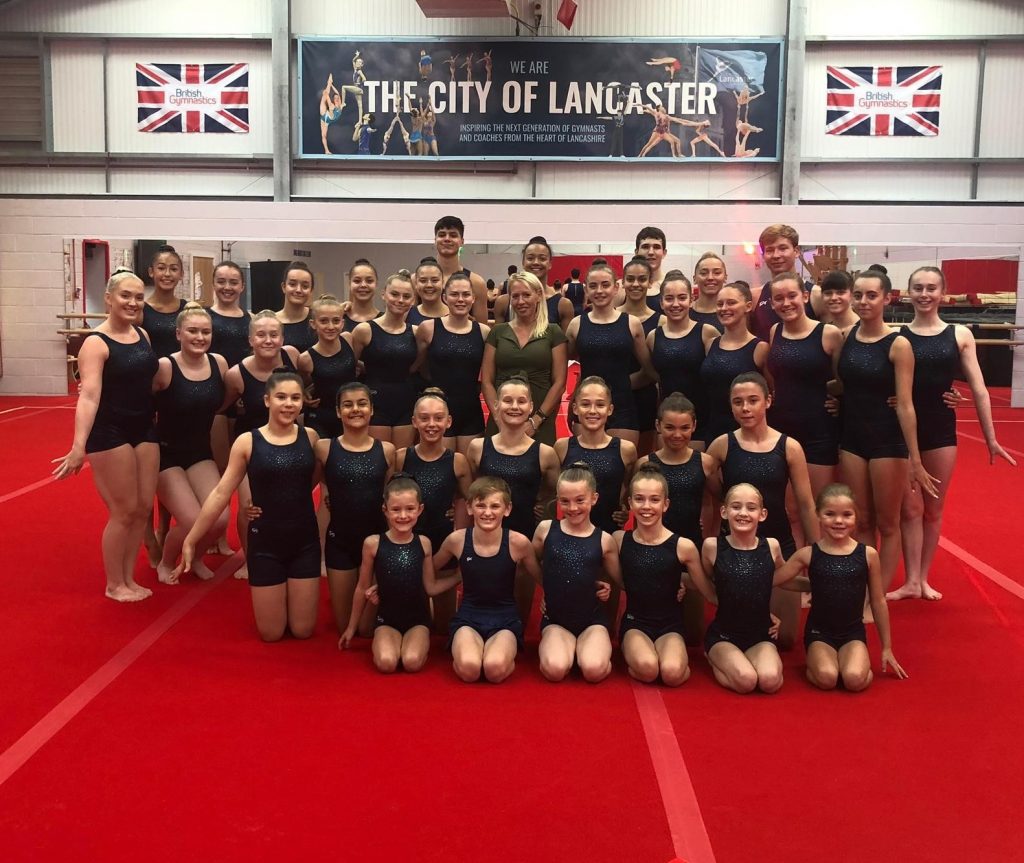 The launch event, (a day to night extravaganza), also raised over £700 for local charity, the North West Air Ambulance. 
Beginning with an open day, a lively stream of family visitors enjoyed gymnastics displays, stalls, giveaways and face-painting, while being entertained by local legend DJ Danny Matthews.
While pre-schoolers enjoyed supervised try-outs of the equipment, more competitive family members could tackle challenges including hoops, burpees and rope climbing, with prizes donated by local companies including Safari Zoo, the Borough, and Jump Rush.
The evening was an invitation-only affair for members, VIP special guests, and supporters and friends of the club, including those integral to the build, and neighbours from the leisure park. 
Beginning with celebratory fizz and canapes, guests enjoyed thrilling displays from the club's elite gymnasts. 
The audience was held rapt by a talk from honorary guest Gail Emms MBE, Olympian multiple medal winner. Her inspiring message on the benefits of sport, healthy lifestyles and goal setting to lifelong resilience and wellbeing, could not have been more fitting, surrounded by the new state of the art facilities. 
Club founder and manager Marie Gardner presented video footage of the club, across the years and spoke with pride on its history, growth and the successes of its students. Clearly very touched by the support, Marie said "We're so happy to celebrate the opening of this fantastic facility. Special thanks go out to Allan Blackburn, the owner of Lancaster Leisure Park. A local businessman with a wonderfully kind heart and a love of his community. We are a local sports club bursting with members all wanting to expand and develop this wonderful sport of gymnastics.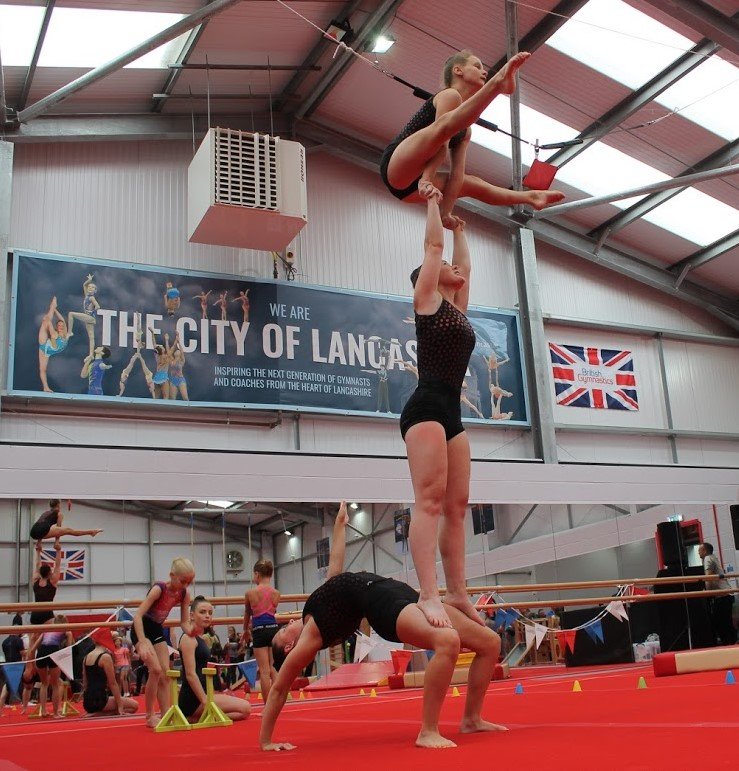 For enquires and more information, visit:  www.facebook.com/lancastergymnastics/