Lancaster and District Chamber of Commerce, the team behind the unique North Lancs Expo, being held for the third year in a row at Lancaster Brewery next week, are really pleased to announce that this year's Expo is once again fully sold out.


The main changes this year is that the business to business day is being held on Friday 20th September and the Community Day is happening on Saturday 21st September. Entrance is free to visitors on both days.


The North Lancashire Expo is a unique two-day event which sees hundreds of businesses and thousands of visitors collide on a platform to showcase our amazing North Lancashire. The Friday is a business showcase with exhibitors, stands and talks with the Saturday being all about our community with a focus on skills and training.


On Friday, after opening, the day will be kicked off at 1030 with a panel discussion on 'Promoting North Lancs and Beyond' with key stakeholders from the District. In the afternoon there will be a series of six TAP talks, held in the Brewery, starting from noon. Topics being covered include the future direction of the North Lancashire region, 'Going mobile: Stop worrying & love your face on video', 'Wake up, the Change tsunami is here', 'The role of Heysham Power Stations as key players in the local economy', 'Does brand identity really represent your business', and a talk by Prof. Rob Young from Lancaster University about Quantum Technology. These talks are followed by a two-hour networking event at the Brewery from four till six pm.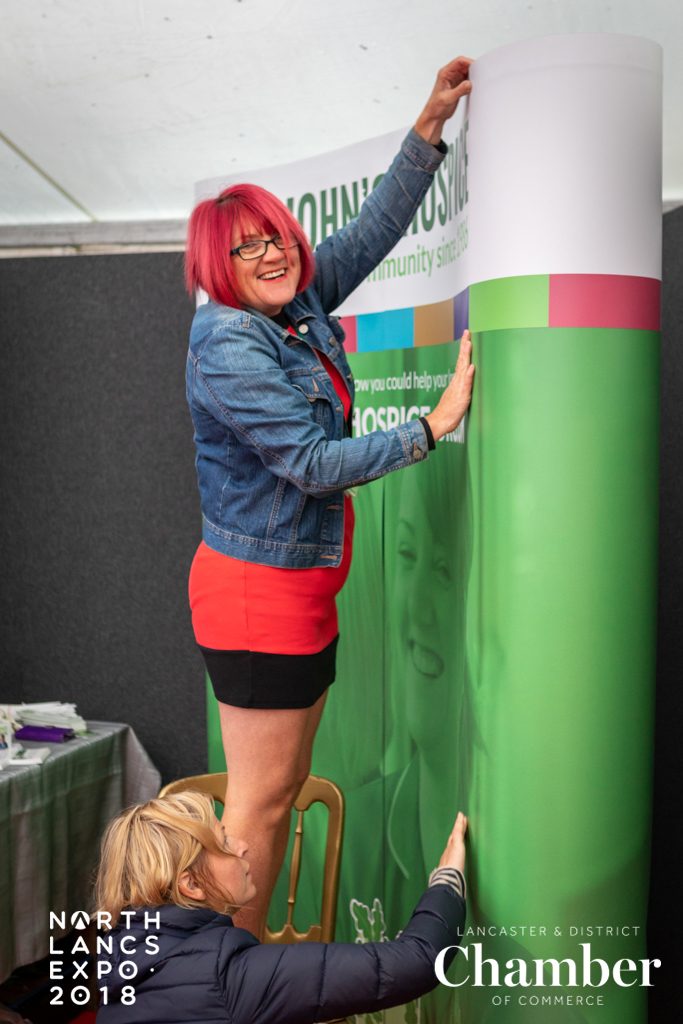 Saturday's Community Day kicks off with fun and games for the kids with the Mini Beasts Zoo from Williamsons Park, face painting, fun and free childhood games, crafting and Cha Cha Slide Plank fitness challenge with Steve Cody. These are followed at 1pm by a Tap Talk by Si Bellamy from the Eden project. After Si's talk, there's the chance to meet the Lancashire Fire and Rescue 999 team with their engine, and more crafting.


North Lancashire is an amazing place. It has unique locations, warm, friendly people and a rich, growing business community. We believe that it deserves a gateway to allow people and organisations to discover all of that in one place… to get a taste of why North Lancashire is important. Now and in the future.
We do that by bringing all the stakeholders in the region together for two days of discovery and connection with industry, education, local government, and leisure & tourism.


The North Lancashire Expo is brought to you by Lancaster & District Chamber of Commerce in association with Lancaster City Council. The Expo is kindly sponsored by EDF Energy, Workshop Media, Nick Dagger Photography, Apparatus Marketing, SilverDoor Apartments, Lancashire Business View, Peterson (United Kingdom) Ltd, Lancaster & Morecambe College, Lancaster University and Treble 3.


Being held on Friday 20th & Saturday 21st September 2019 @ The Expotorium Marquee, Lancaster Brewery, Lancaster Leisure Park, Wyresdale Road, Lancaster. From 10am – 4pm on both days.


Would you like to be involved? Simply visit https://north-lancs-expo.uk/