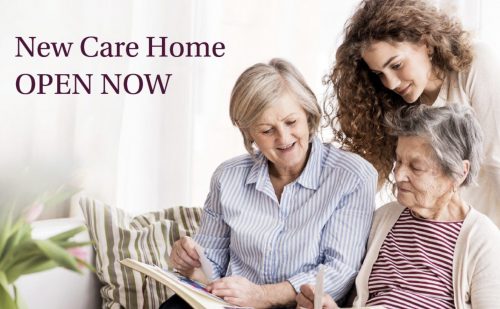 Ashton Manor is a brand new care home by the Evermore team who have been delivering quality care for over 15 years.
Already well-known locally for recovery-focused mental health services and independent home care, the ethos at Evermore is simple: to deliver the highest standards of care within modern, homely and safe communities.
The state-of-the-art new care home situated on Scotforth Road, in Lancaster, offers the very best in personal, dementia, nursing and respite care.
Syd Coombes, Managing Director at Evermore, reflected on opening the new home:
"Life at Ashton Manor is like belonging to a community where everyone matters. The needs of our residents have been built in to the very design and fabric of the home, and we have paid meticulous attention to every detail. We have incorporated key features recommended by leading research groups to help elderly, mobility compromised and vulnerable adults to maintain independence."
"Lighting has been set to evidence based standards which helps residents with cognitive impairments. Communal spaces, although spacious and airy, have been organised into smaller 'households' to enable residents to socialise in smaller numbers and gain confidence."
The home, which is now open to residents, boasts spacious bedrooms across three communities with each room decorated to a high standard with quality fixtures and fittings. All rooms come with en-suite wet room, flat screen TV, video calling, stylish and contemporary furnishings and are equipped with all the latest infection control and safety features.
Ashton Manor provides many opportunities for its residents to socialise within day rooms, lounge and dining areas including a tea room with plenty of outdoor access via terraces and an internal courtyard garden.
The dedicated team in Lancaster play an active part in the community and so residents are invited to enjoy a varied activities calendar, alongside an in-house hair and beauty salon and cinema room.
Sara Beardall, Care Home Manager at Ashton Manor commented on working at the new home:
"I've always wanted a role that asked the best of me, and the chance of opening a new home gives me the perfect opportunity. My door is always open, you're welcome to call in anytime."
Whether you're looking for short stay or long-term care, residential care, or for a loved one living with dementia, Ashton Manor is here to support you, ensuring residents receive the highest standards of care, all the time.
Find out more here: www.evermorecare.com