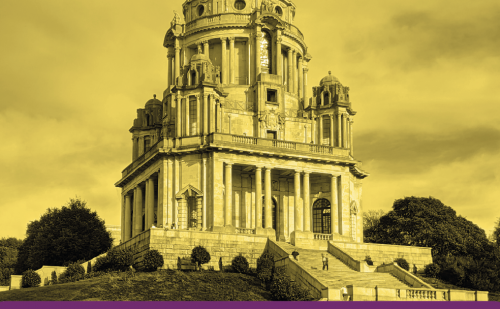 Lancaster's Ashton Memorial will light up purple and yellow on October 18 to celebrate Developmental Language Disorder Awareness Day.
Psychologist Dr Margriet Groen of Lancaster University had the idea as part of an international campaign to highlight this common but hidden condition.
Developmental Language Disorder (DLD) refers to difficulties learning language and affects approximately 7% of the population. It causes difficulties with speaking, understanding and reading – with a high risk of dyslexia.
Raising Awareness of Developmental Language Disorder (RADLD) is an international organisation helping to increase awareness with a campaign called 'DLD – You and Me' involving families, teachers, speech language pathologists and other professionals.
Dr Groen said: "I've seen first-hand in family members and children of friends how an undiagnosed language disorder can affect people's self-esteem and academic achievement. This motivated me to become ambassador for RADLD and to arrange the lighting up of the iconic Ashton Memorial."
"Through my research on how children's language development supports learning to read, it has become very clear to me that language skills are crucial for reading. Or to put it differently, if children have difficulties learning their native language, it puts them at a big disadvantage for learning to read and reading is vital in today's literate society."
According to The Manchester Language Study, 40% of those with DLD say that by age 16 they had difficulties interacting with their peers. Half experienced bullying during their childhood.
Other research found teenagers with DLD were more than twice as likely to report symptoms of depression compared to their typically developing peers. Without diagnosis and specialist support, the impacts of DLD can last into adulthood by increasing the risk of unemployment and reducing the opportunity to be independent.
Dr Groen said: "I hope greater awareness of DLD will make it easier for those affected to be recognized and diagnosed and receive appropriate support."