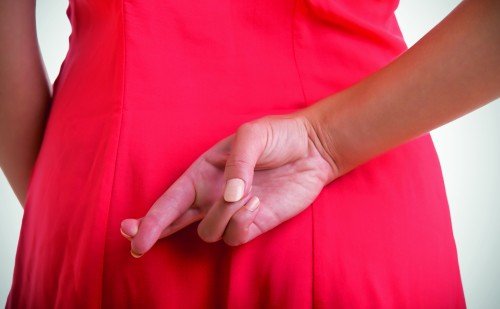 You may get away with telling a white lie selling small goods online but Roy Drinkall, local Solicitor from Ratcliffe & Bibby explains why this is not a good idea when selling your house.
Three types of misrepresentation
There are some things that we sell without giving the process a second thought. This might be a quick internet sale or disposing of that old set of golf clubs by a small advert in the shop. When we do sell such items most of us try to be honest. There are a few pieces of legislation on our statute books which indeed force us to do that.
The Misrepresentation Act which has now been around for many decades lists three types of misrepresentation that can be made when selling goods. Broadly speaking they fall into three categories, fraudulent, negligent and innocent, fraudulent being an intention to deceive, negligence being a statement made without fully investigating its authenticity and innocent a statement not covered by the above two. Clearly we have a duty to be honest but remember that the caveat 'buyer beware' still holds good.
The Property Information Form
When selling a house we must still give honest answers to the questions raised. Most of the questions these days are in the standard form which is part of the process known as a Property Information Form. The guidance notes on that form and the obligation to give honest answers continues throughout the conveyancing process. That is to say if an answer changes during the process then you must tell the purchaser.
A large proportion of questions on the Property Information Form requires your personal knowledge which can only be gained by living at the property. If a property is being sold in the capacity of Executor and you have no personal knowledge you are entitled to say so. Of course it is always open for purchasers to ask additional questions and if they do even though they are not the standard questions on the Property Information Form the obligation to give honest answers must still prevail.
The temptation to lie when you sell
Recently large areas of land have been released for housing and when one looks around the country there is definitely a housing boom going on. If you live next to a housing boom you may be tempted to sell. Your view might be spoilt, that quiet rural location might suddenly become surrounded by new houses. If as a vendor you are caught in that position and you want to sell your house because you have heard a rumour that planning permission might be forthcoming on neighbouring land or indeed you have received a notice from the planning authority or possibly been involved in a residents association you will have to disclose this when you come to sell your house. The same is true if you are selling because of a noisy neighbour or indeed if you are selling because you have discovered that your house has subsidence.
There has recently been two cases reported in the press on this very topic of vendors selling properties when they knew that development might be imminent. The first of the cases poses the interesting question that even if you do know of development how far back do you have to go when answering Property Information Forms.
THE CASE OF MR & MRS ABBOT
Mr & Mrs Abbot wanted to sell their property and place it on the open market. They had received leaflets from the local authority and a residents group about proposals to earmark three sites for residential development. It is clear from the case that the Abbots did not fancy being surrounded by new homes because it would change the neighbourhood. They were clearly concerned and even went to a meeting about the local plan but having looked at all the information the Abbots formed the view that the local authority did not support the development on the site that would be nearest to their home.
A year passed and nothing happened. They decided to place their property on the market and the property Information Form raised the question "has the seller sent or received any communication or notices which in any way affect the property, for example from or to a neighbour, the council or local government department. If yes, please provide details". The Abbots answered no. Unfortunately the reported case does not put us in the minds of the Abbots as to why they answered no.
I am sure you can guess what happens next. The Thorpes purchased the property and planning permission was then granted in the field for 800 homes and the Thorpes felt aggrieved.
Surprisingly the courts held the view that the Abbots had given a reasonable reply to the question asked. The court felt that they could not have predicted planning permission would be granted on a field and that the consultation about the local plan and the resident association was not caught by a strict interpretation of communication or notices. They had after all only turned up to the residents association and the local plan had been published but not actually sent to them.
"To my mind, this case seems to distinguish between the very thin dividing line that if the Abbots had received notification through their letterbox – then the case would have gone the Thorpe's way. However, as the Abbots were only actually aware of, rather than Notices received, the Court ruled in their favour."
"Over the years as a practising solicitor I have dealt with a number of cases where people have deliberately lied. I am sure that they then regret that because if the case does come to court the damages can be substantial. If the lie relates to flooding or structural movement then please remember that a purchaser may have completed an insurance form based on that information and if an insurance claim is made the insurance company could actually revoke cover because of a mis-statement."
"When selling that unwanted set of golf clubs it may be tempting to gild the lily to simply get rid of them. If you are caught then it is simply a question of giving the money back and this would hardly lead to litigation. However, when selling a property the truth is paramount. Tell a lie to sell your property and it can come back to haunt you and the damages can be substantial."
Roy Drinkall Solicitor at Ratcliffe & Bibby Solicitors.
Carnforth: 01524 734 884
Lancaster: 01524 590 540
Morecambe: 01524 834 222
www.ratcliffe-bibby.co.uk