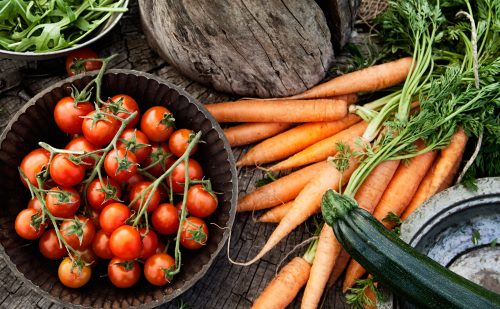 The Sustainable Food Cities Network has awarded Sustainable Food City Lancaster (SFCL) a £10,000 grant to support their efforts to make local, healthy and sustainable food available to everyone in Lancaster. LESS, a Lancaster based community organisation is matching this with £10,000 of its own money, resulting in £20,000 in total going towards developing Lancaster's sustainable food culture.
The grant will enable Lancaster to develop a cross-sector food partnership that oversees the development and delivery of an action plan that brings 'good food back to the table' in Lancaster. It will also support the group in:
Developing a city-wide food poverty network to support current food poverty initiatives.
Updating Lancaster's local food directory, www.lessuk.org/directory.php
Running four seasonal local food markets to raise the profile of local sustainable food businesses and community food projects. The first of these is Lancaster's Spring Market – to be held on the 30th March in Lancaster's central market square.
Supporting Lancaster's Lost Art of Living health festival in September 2018 by organising a number of food-themed activities and events.
As a city, working towards applying for a Sustainable Food City bronze award.
In doing the above, SFCL hopes to become an inspirational example of how communities, businesses and the Council can work together to make affordable good food a defining characteristic of the city.
Anna Clayton, Sustainable Food City Lancaster coordinator, commented:
"Lancaster has an abundance of fantastic people working towards making good food available to all. Through valuing and learning from this work, and by joining some missing links, SFC Lancaster hopes to support the strengthening and upscaling of this work. You can keep up to date on our work and get involved by reading the local food (Anna Clayton) column in the Lancaster Guardian each week, by visiting our blog www.lessuk.org/blog and by following us on Facebook and Twitter @FoodOfLancaster".
Tom Andrews, Director of Sustainable Food Cities, said:
"In nearly 50 towns and cities across the UK, individuals and organisations have come together to develop a joint vision of the kind of food culture and food system they would like to see and are working together to make that vison a reality. Sustainable Food City Lancaster has shown a real ambition to transform things for the better in Lancaster and we are delighted to be able to support them in achieving their goals. "
Sustainable Food Cities is a network of cross-sector partnerships in towns, cities, boroughs and counties that are using food as a vehicle for driving positive change. With support from the Esmee Fairbairn Foundation, the Network helps people and places to share challenges, explore practical solutions and develop best practice in all aspects of healthy and sustainable food.
Through collaborative partnerships between local authorities, charities, businesses and community groups, cities within the Sustainable Food Cities Network are working to tackle some of biggest social, economic and environmental issues today, from an epidemic of food poverty and diet related ill-health to the loss of independent high street food businesses and family farms through to climate change, biodiversity loss and food waste.