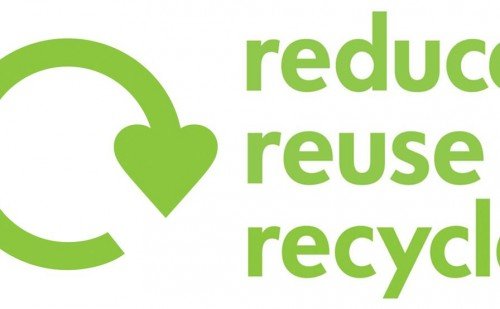 A new campaign has been launched to encourage people living in the Lancaster district to make their 'metals matter' by encouraging them to recycle more of the containers they use in their homes every week.
The metal packaging manufacturing industry, recyclers and fillers have teamed up with Lancaster City Council to launch the 'make your metals matter' recycling campaign.
The aim of the campaign which will reach more than 65,000 households is to raise awareness of the importance of metal packaging recycling and how everyone can help to recycle the estimated 65 million cans, aerosols, aluminum foil trays and wrapping foil used in homes every year.
The campaign will include the distribution of information leaflets to every home and a number of roadshows will be held across the district:
Wednesday, October 28 – Market Square, Lancaster – 10am – 3pm
Thursday, November 5 – outside Morecambe Library – 10am – 2pm
Thursday, November 12 – Booths, Carnforth – 10am – 2pm
Wednesday, November 25 – Market Square, Lancaster – 10am – 3pm
Tips on what can be recycled and what happens to the metal items collected will be available from city council recycling officers on the day.  Information will also be made available throughout the campaign via social media channels.
Used metal packaging can be recycled endlessly into new products at a far lower cost to industry, and the environment, than making them from raw materials.
Research has shown that people aren't always aware that their used metal packaging will be transformed into new valuable everyday items when collected for recycling.
Coun David Smith, Cabinet member with responsibility for waste and recycling, said: "If all metal packaging consumed by residents in the Lancaster district was in fact recycled, 4,3255 tonnes of Co2 would be saved.   This is equivalent to removing 1,060 cars from our streets for a whole year.
"It is for reasons such as this that we are calling on local residents to make their metals matter and recycle more of the metal packaging they use every day. Every can recycled saves enough energy to run a TV for four hours, so a small action like putting your empty baked bean tin in the recycling bag, box or bin can make a big difference."
Rick Hindley, Executive Director of project managers Alupro, said: "It is great to be able to work in partnership with Lancaster City Council to promote the recycling of metal packaging in the district. The Metal Matters programme has delivered significant increases in the volumes of metal packaging collected for recycling in other parts of the UK, so we're aiming to repeat – and hopefully better this in the Lancaster district."
The campaign is being jointly funded by MetalMatters, an industry partnership comprising the UK's leading producers, users and recyclers of metal packaging. MetalMatters is run by the Aluminium Packaging Recycling Organisation (Alupro) on behalf of the funding partners.
For further information on recycling your metal household waste visit <http://www.lancaster.gov.uk/metalmatters>  or telephone 01524 582491