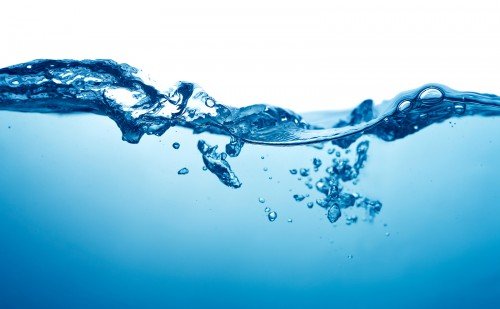 Water is a fascinating, mystical, humbling substance without which we could not live and yet most people take it for granted.
Dehydration is the start of every single health issue. Hydrating is the start of every single solution!
Water is so crucial for health. It is so easy to become dehydrated, stress being the most dehydrating thing of all as often there is an emotional connection. When we are giving our bodies challenging liquids instead of plain water then it will turn off the thirst mechanism and your body/mind moves into drought management. We need to learn how to kick-start our natural thirst for Water and become more aware of the types of water available.
The solution to pollution is dilution!
Dawn's workshops and courses teach you how water connects us all and about how powerful you are in influencing the water as it passes through you, by your thoughts, emotions and the substances you put into your body. Together we have the power not only to start our individual journeys towards hydration, but also to contribute to the health of the water on our entire planet. When we add to this further knowledge about the benefits of taking in good oils and concentration on an alkalising diet then we can increase our health exponentially.
BRIDGING the NUTRITIONAL GAP
3 hour workshop – Be your own health expert
Tuesday 15th September 6.30 – 9.30pm
Venue: Elle Jones Studios,
Home of PhotoBaby,
29 China Street, Lancaster,
LA1 1EX
'Bridging the Nutritional Gap' is our beautifully packaged, bite size workshop designed to help you grasp the importance of a supplement regime within their diet and enable you to identify some simple steps to take to regain radiant health and prevent future chronic ill health.
Includes a course booklet crammed with vital information and an optional health analysis and supplement programme.
Herbal tea and refreshments.
Contact Dawn to book your place. Non-returnable £20 deposit required.
Cost £45
07515 426670
[email protected]
www.completehomeopathy.biz
HEALTH on a PLATE
20 hour Certificate Course – over 4 Saturdays or 8 consecutive evenings
Venue: Elle Jones Studios,
Home of PhotoBaby,
29 China Street, Lancaster,
LA1 1EX
Saturdays 10.30am – 3.30pm
Oct 3rd/Oct 24th/Nov 14th/Dec 5th
Tuesdays 6.30pm – 9pm
Oct 6th through to Dec 1st (with a break for half term)
The course is for absolutely ANY BODY who is interested in living a happier and healthier life.
You will leave the course knowing how to prepare a whole week's worth of recipes, including breakfast, lunch, evening meal and sweet treats based on sound nutritional guidelines. More importantly, the course will show you how to make these changes fun and sustainable. This is NOT a diet, it is a way of life based upon choice. If you WANT better health for yourself and the people around you, then we can show you how to have it.
We will teach you a philosophy around health that has helped thousands of people regain and maintain fantastic health. If you want to be equipped with the best information available in the field of Nutrition and Naturopathy then this course is for you. Over a short period of time the course will teach you a set of simple yet powerful strategies to help you create an environment where every cell in your body can thrive – not just survive. No matter where you are starting from, this course will help you to reclaim your health, passion, enthusiasm and vitality for your life.
Who should enrol?
Anyone and everyone! If you have a have a hectic lifestyle, feel overwhelmed, are manifesting any illness, have low energy or high anxiety, are interested in preventative medicine & health creation, want to improve your fitness, want to learn how to feed yourself and family more naturally or are interested in Nutrition from a nature cure perspective then sign up.
– No formal entry requirements
– Offers an attendance certificate
– Attendance is weekly for 8 weeks or for 4 Saturdays
(It is perfectly possible to mix and match the dates as 2 evening classes equal one Saturday.
– You will receive a workbook to accompany the sessions
– No academic homework to complete
Your investment
A one off payment of £265. Payment instalments may be negotiated with us.
EVEN MORE IMPORTANTLY…..IT WILL BE FUN!!!!!
Herbal teas and refreshments.
Contact Dawn to book your place. Non-returnable deposit required.